Alojamento em Quarto duplo vista mar

Quem disse que o verão já terminou?

Já planeou as suas férias de verão? 
SALEIRO
flavours by the sea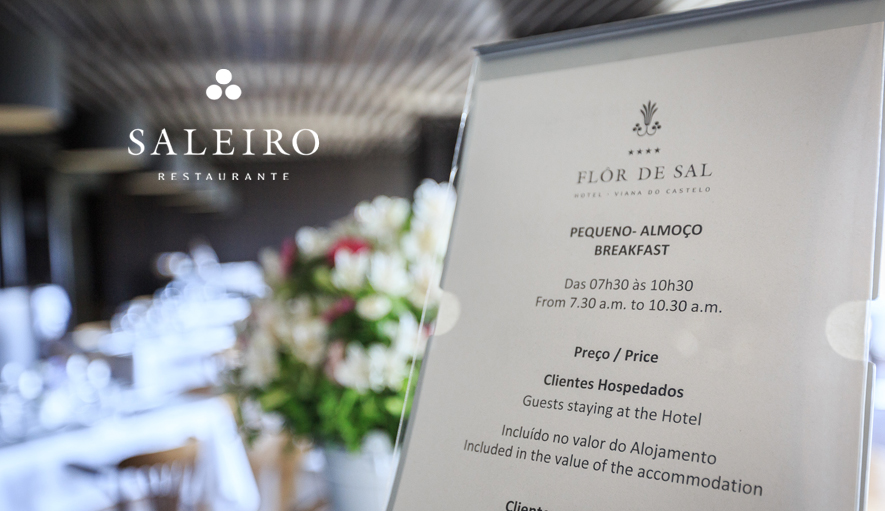 Saleiro Restaurant
Customers can enjoy a sea view and choose from an innovative menu which does not neglect the traditions of the Minho region.
A wide range of options are on offer, from the working buffet lunch to a social dinner among friends. On days with inviting weather the outdoor terrace is the ideal place to eat your meal.